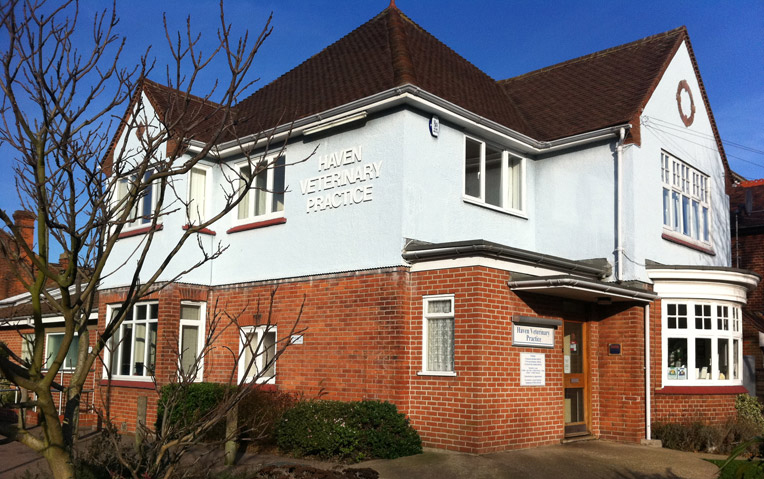 We at Haven veterinary practice, provide the highest levels of veterinary and nursing care for our patients, being one of the earliest registered Veterinary Animal Hospitals in the country. We invest heavily in our staff training, for Vets through Nurses to Receptionists, even being registered as a Veterinary Nurse Training Centre. We are also registered as a Tier 2 Practice with the Royal College of Veterinary Surgeons.
Personal Service
Our veterinary surgeons will be able to help you with any concerns you might have about your pet's health.
Where possible we try to ensure that you are able to see the same veterinary surgeon from the beginning to the end of your pet's treatment.
Quality Healthcare
Our facilities have been designed with your pets in mind:
Two waiting rooms enable us to separate our quieter patients from our more boisterous visitors.
Modern and fully equipped operating theatre.
A full range of internal and external diagnostic facilities including: blood testing, ECG heart recording, endoscopy, ultrasonography, light microscopy, x-ray suite, air driven dental machine, ear irrigation system, a blood and oxygen monitor etc.
Separate cat and dog wards.
Isolation facilities.
Our practice is registered with the Royal College of Veterinary Surgeons and is inspected regularly, ensuring that we comply with all health and safety regulations and that we provide the highest standards of care within the practice.
Our receptionists are very friendly and are always available to make appointments for your pet to see a veterinary surgeon or to give you advice on general pet health care
35 Holland Road, Clacton-on-Sea, Essex, CO15 6EH
01255 422 150
Mon-Fri: 9am-6.30pm  |  Sat: 9am-12pm  |
Sun: CLOSED